The signing ceremony for cooperation between Yinfeng Cryogenic Biomedical Science and Technology Ltd. and University of
On August 9, 2018, the signing ceremony for
cooperation between Yinfeng Cryogenic Medical Technology Co., Ltd. and University
of Shanghai for Science and Technology was held in Jinan Yinfeng Biological Group.
The two sides uphold the concept of complementary advantages, win-win cooperation, and mutual development, to establish
a comprehensive cooperation between industry, universities, and research institutes, give full play to the advantages of both parties, build a high-level research platform for cryogenic medical, training talents for cryogenic
biomedical, and promote the development of cryogenic biomedical and tissue engineering materials.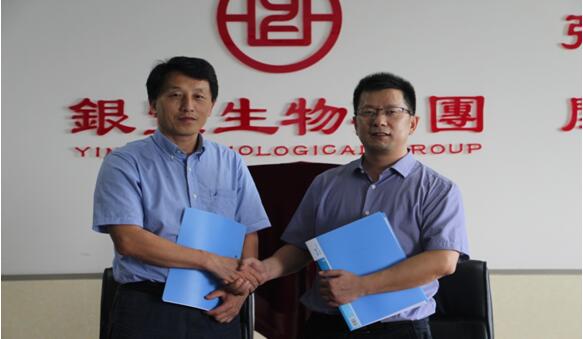 Pictures: Agreement signing ceremony for Cooperation between Dean Liu Baolin and Jia Chunsheng, who's General Manager of Yinfeng Cryogenic Biomedical Company
Yinfeng Biological Group has always been committed to the fields of genetic technology, stem cell applications, tissue and organ preservation, new medical health care and bioengineering materials, and has carried out cutting-edge biotechnology, medical research and industrial transformation. Cryogenic medicine is a new business section still under establishing by Yinfeng Biological Group. With the independently developed cryoprotective agent for human tissues and organs, the world's first high-precision, large-span program cryonics device for human body preservation and cryogenic operating table and has developed. In cooperation with Qilu Hospital of Shandong University, many research results have been obtained in areas such as cryopreservation, resuscitation and clinical trials for human skin, severed fingers, valves, amniotic membrane and ovarian tissue, and several cases of cryopreservation, resuscitation, and engraftment of severed fingers and skin have been successfully completed, and the preliminary clinical validation has been completed.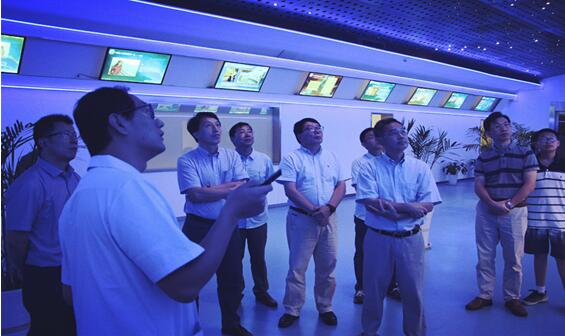 Picture: executives and experts visit Yinfeng cryogenic medical research center
Liu Baolin, Executive Dean of the Graduate School of University of Shanghai for Science and Technology, Dean of the School of Medical Devices and Food Science, and Professor Sun Wenquan, the tenth batch of experts in the National Thousand Talents Program, attended the signing ceremony in Jinan; besides, Zhao Gang, executive director of the International Cryobiology and Biomedicine Association, Professor Xu Yi University of Shanghai for Science and Technology, and Dr. Chen Zhongyu from University of Science and Technology of China also attended the event.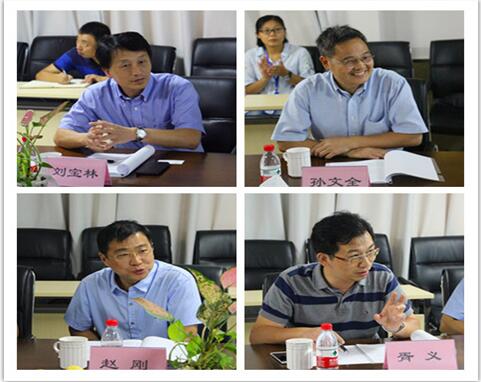 Picture: free discussion about current status and development of cryogenic medicine
Sheng Dewei, chairman of Yinfeng Biological Group, said at the signing ceremony that the success of Yinfeng Biological in several major fields in the past are all because to cooperate with the domestic top team of experts and work together to devote ourselves to the industrialization of the basic scientific research.
With the development of cryogenic medical and technology, the prospect of clinical application is more and more extensive with great potential for industrial transformation.With the care and support from executives at all levels in Jinan, this cooperation will exploit the advantages of Yinfeng in terms of platform and funds to the full, and the powerful combination with University of Shanghai for Science and Technology will enhance
our innovation and be helpful to make a greater breakthrough in the field of bioengineering materials.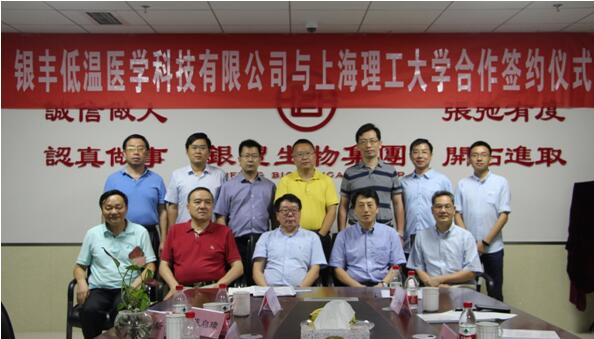 Chen Qizhang, deputy
Director of the Jinan Science and Technology Bureau; Li Shixin, member of the Working Committee of Management Committee of Jinan High-tech Zone and deputy director of the Management Committee of the National Information and
Communication International Innovation Park; Wang Dong, Director of the Rural Development and Science and Technology Department of Jinan Science and
Technology Bureau, and Wang Yan, deputy director of innovation Service Center of Jinan Hi-tech zone attended the signing ceremony.
Chen Qizheng said that this cooperation is a major event for scientific and technological work in Jinan. On behalf of Lv Jiantao, director of the Science and Technology Bureau of Jinan, he expressed warm welcome to the arrival of a number of world-renowned domestic experts and professors in the field of cryogenic biomedicine, and expressed sincere congratulations on the cooperation between the two parties.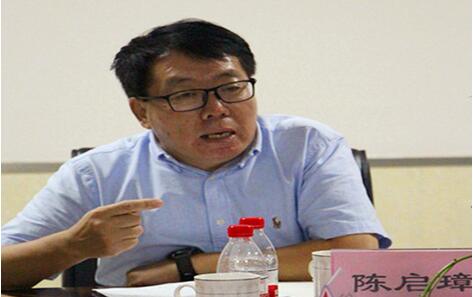 Picture: The executives of Science and Technology Bureau in Jinan gave credits for cooperation and support it with great expectation
Chen Qizhang quote that at the "International Summit of Innovation and Development of Young Entrepreneurs" held on August 7, Liu Jiayi, the secretary of Shandong Provincial Party Committee, saw Shandong as "a heavy book", "a colorful painting", "A bridge with accessibility", "A encouraging song" and "A warm home" in his speech on the opening ceremony, painting a vivid scene for talents to come to Shandong and Jinan to start their careers.Jinan, which is striving to be a great city for medical health care, has the highest quality for medical and health resources and the best scientific and technological innovation resources. In particular, it has recently introduced a number of policies with high value for attracting talents, which will surely make it become a top talent exhibition. Besides, Jinan Science and Technology Bureau will also provide quality services and give full support for the experts gathered on the Yinfeng platform. It is hoped that the two sides will work together in cryogenic medicine and bioengineering materials and eventually enter the first class level among the world. Moreover, we also hope that Yinfeng Biological Group will continue to expand, and benefit socially and economically to become a bigger, better, and brighter city business card for Jinan.