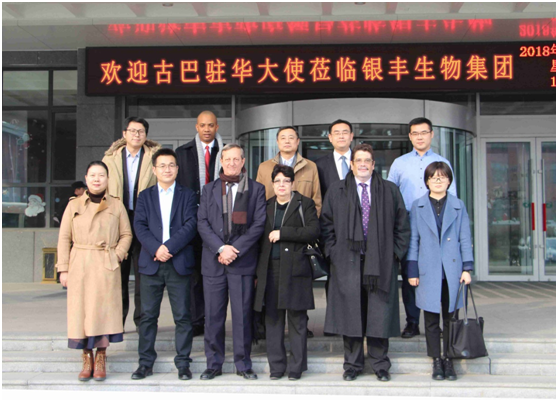 On December 19, Cuban Ambassador to China Ramirez and his delegation visited Yinfeng Biological Group for exchange. Group President Song Xianshou and Director of Research and Development Department Wang Zhihui accompanied the tour.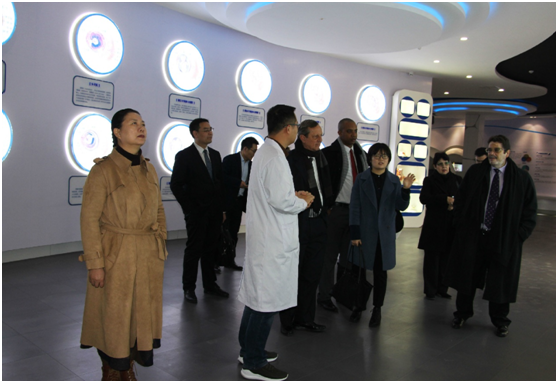 Mr. Ramirez and his delegation visited such key laboratories of Yinfeng Biological Group as Stem Cell Storage Laboratory and Cryomedicine Laboratory, and made a detailed understanding of achievements made by Yinfeng Biological Group in scientific and technological innovation, application of research findings, business development, etc. Later, the two sides held an exchange and discussion in the VIP room.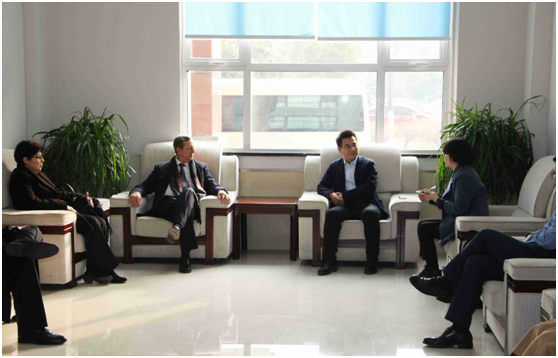 President Song Xianshou welcomed the ambassador and his delegation. He said Yinfeng Biological Group has been committed to the development of biomedical engineering. In recent years, the Group has steadily promoted its international development strategy while expanding businesses nationwide. The Group has set up R&D institutions in the United States, cooperated with University of California, Davis (UC Davis) to create the "Technology Innovation Center for Life Sciences", and carried out exchanges and cooperation with scientific research institutions in Russia, Australia, Germany and other countries. By making full use of local advanced science and technology and human resources and jointly carrying out research and development, good progress has been made in some projects. In the future, Yinfeng Biological Group will carry out international cooperation in biomedical engineering with a broader mind and vision.
Ambassador Ramirez expressed appreciation for the rapid development of Yinfeng Biological Group. He said that Yinfeng Biological Group has strong R&D strength, and has also achieved gratifying results in overseas business in recent years. He hoped that Yinfeng Biological Group can cooperate with relevant Cuban institutions with advantages in biological medicine. He also expressed that the Cuban government strongly supports cross-border cooperation and welcomes Yinfeng Biological Group to visit Cuba for exchange and cooperation.